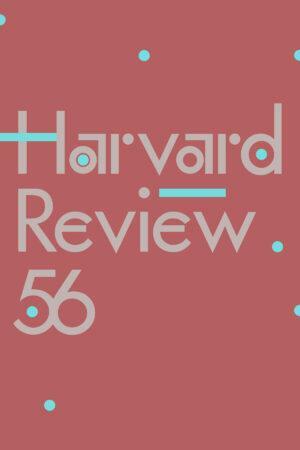 I'm grateful to The Harvard Review for publishing, in their latest print edition, a new essay, "My Grandfather's Assassin: Some Theories," which begins:

"In June of 1940, with the Nazis bearing down on Paris, much of the city evacuates, an exodus dramatized in Irène Némirovsky's Suite Française, the novel she would never get to finish. Written in a miniscule handwriting, which her daughters won't grasp the importance of until years after the war, her chronicle immortalizes this early chapter of the French Occupation: the panic to escape, the cars loaded to bursting with family heirlooms. Somewhere, just beyond her imagination, lurks my grandfather...."

We Are All Children Here
A Holocaust survivors' conference on the eve of Trump's election

(From the October 2017 issue of The Sun)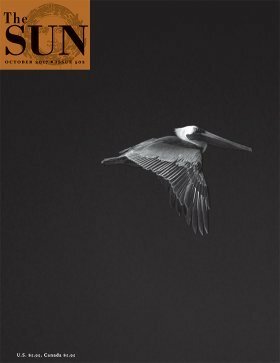 STARK AND REMOTE, the Marriott in Woodland Hills, California, feels like a strange choice to host an international gathering — until one considers the conference organizers might be aiming to keep a low profile. Several decades ago, when this group convened in Lancaster, Pennsylvania, early arrivals were distressed to read on their motel's marquee: WELCOME, HOLOCAUST SURVIVORS!

My mother was a survivor, and in one of her fitful yearnings for community she attended that long-ago event. I, her lone descendant, have come this year for a number of reasons: because today would have been her ninety-third birthday; because the venue this time is just an hour from my home in Culver City; because I need a break from the presidential campaign, which is in its toxic last days, and from my students, who seem less motivated and alert this semester, maybe owing to the same campaign; and because my mother-in-law — a survivor like Mom — would like the company but my wife has to work.

Lurking beneath all these rationales, however, lies a thornier motive: I was never able to answer my mother when she asked how her Holocaust experience had affected me. And she deserves my good-faith attempt, albeit these many years late.

(Click on the cover to read the full essay.)

Haunted in Bucharest
On fathoming my mother's homeland by talking to its writers

(From the September 8, 2012 Los Angeles Review of Books.)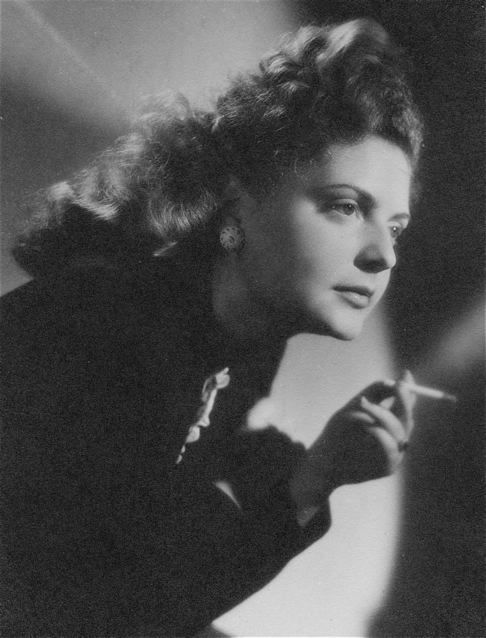 THE BUNKER beneath Nicolae Ceausescu's "People's Palace" — an enormous edifice the Communist dictator never got to occupy before some of those people, on Christmas Day 1989, stood him before a firing squad — receives excellent cell reception. Even down here, in this cold dark cavern, the voice on the phone sounds strangely near, virtually inside my head.

I hear my name spoken in a throaty, Middle-European accent, vocal qualities once associated with my mother but in this case belonging to Simona Kessler, Romania's first and for years sole literary agent. She agrees to schedule an interview, though not tomorrow morning, as she has a prior commitment regarding "orphaned books." As we pick a day and time, I duck away from the Palace tour and huddle in a discreet corner of the basement to explain why I've been whispering.

"Well, enjoy that horrible building!" she signs off merrily, as the group begins to trudge back upstairs.

Following our sternly beautiful guide through the soulless complex, built overtop one of the capital city's once-vibrant historic neighborhoods, feels like wandering through a less than benign dream.

"If you have any questions," the guide proposes, "ask them now."

I am full of questions, if not the kind she means. Was it wise coming here? Why have I? Not just to this "horrible building," but to Bucharest in the first place? I wanted to see the country where my mother was born. And to research a piece about the "local literary scene." However, I am quickly finding such an assignment impossible without setting off vast fields of long-buried landmines — historical, political, and all too personal....

Whose Hollywood Is It Anyway?
Mona Simpson's latest novel provokes a larger question about Hollywood fiction as a genre.

(From the June 15, 2011 Los Angeles Review of Books.)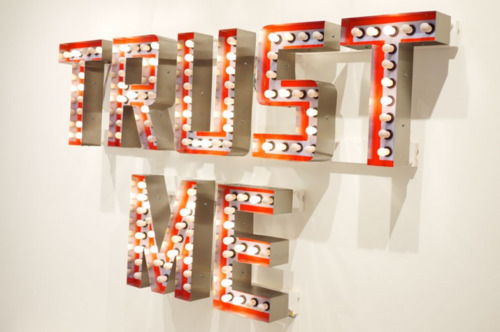 As storytelling's lifeblood is compassion, satire feeds off rage. Most Hollywood novels get their sustenance from both, though tend to binge on the latter. There's a great deal to mock, obviously. It may in fact be so obvious, feel free to skip ahead to the next paragraph. But in case you're new to the genre, the Hollywood novel often fashions itself as a reality check against the illusory world of show business, whose woeful denizens scurry after easy fame and fortune. It calls out these poor souls on their materialism and shallowness, their desperate need to appear successful, and of course their faltering grip on virtue. The worship of youth — as well as beauty of a plastic order — ranks high among the town's false idols in need of a good smashing; though really, what's mockable about Hollywood is an exaggerated version of what's mockable about America, just with nicer weather. That actual human suffering flourishes against such a balmy, not to mention glitzy, backdrop provides a facile irony few authors who have ever set foot here can resist.

Of all the tempting targets presented by Hollywood, most deserving of satiric rage remains the exploitative nature of the place. How quickly and in what manner will each new protagonist, often just arrived from the East or Midwest, become abused and degraded before abusing and degrading others? To read about all this can be edifying, but the pleasures — rueful chuckles and knowing winces, typically — are dark ones, not to mention kind of elitist, since satire entails a distant, critical perspective. From the anthropological obsessions of Budd Schulberg's What Makes Sammy Run? (1941) to the balls-out insanity of Gore Vidal's Myra Breckinridge (1968), the Hollywood novel invites our awareness of its author, sniping from the palm trees.

Mona Simpson's My Hollywood — "at turns satirical and heartbreaking," according to its jacket copy — provides a welcome expansion of the genre, and to some extent even a departure, which its title seeks to emphasize right from the get-go. "My" in this case refers to a narrator outside the Hollywood mainstream, actually two alternating narrators, neither of whom work in the entertainment industry. Nonetheless, they are both supported and victimized by it, situating My Hollywood very much as a novel about the town's heartless exploitation of those who would dare seek their happiness here.
On the outskirts of Delhi, in the shadow of the famed Qutab Minar tower, lies the village of Saidulajab. Through its narrow rutted dirt alleyways, a local resident takes me to the home of his onetime neighbor, Manju Singh. It is there that he heard her cries of agony on July 10, 1996.

Enacting an elaborate pantomime, Manju's neighbor indicates, by pointing to the browned leaves of a backyard plant, the spot where he found her and from which he took her, in the back of his bicycle rickshaw, to a local clinic.

The next day, lying in South Delhi's Safdarjung Hospital with burns covering nearly her entire body, the 27-year-old regained consciousness long enough to tell a local police officer that her husband and in-laws had threatened to beat her the previous afternoon, haranguing her yet again over the inadequacy of her dowry. As she tried to escape-so alleges the police report-her husband and brother-in-law caught hold of her while her mother-in-law doused her with kerosene; then Manju's husband struck the match that would eventually kill her.

Manju's case is one of an alleged six thousand "dowry deaths" a year in India. The term typically refers to a newly wed bride who, upon moving into her husband's family home, is harassed over the goods and cash she brought to the marriage, leading to her murder or suicide. Antidowry activists claim the actual death toll is much higher, and the British journal Orbit recently put the annual figure at fifteen thousand.

Twenty years ago, India's feminist leadership began sounding the alarm. Responding to a groundswell of pressure from women's groups and the media, in the mid-1980s India's Parliament passed sweeping amendments to the largely moribund Dowry Prohibition Act of 1961, as well as the Indian Evidence Act and the penal code.

The new laws acknowledged a quasi- manslaughter crime called "dowry death," and placed the burden of proof on the accused in any situation where a bride dies unnaturally during the first seven years of marriage, if a history of dowry harassment can be shown. In the ensuing years, the violence seems only to have escalated...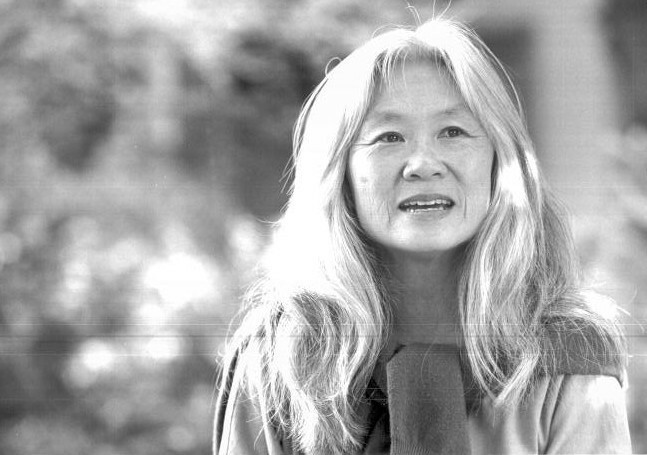 Rising from the Ashes: a Profile of Maxine Hong Kingston


In her mammonth work-in-progress, the author of The Woman Warrior combines fiction and memoir and fights fire with peace...(from Poets & Writers, May/June 1998)
In October 1991, driving home from a funeral rite for her father, Maxine Hong Kingston turned on the radio and heard that the Oakland Hills where she lived were ablaze. She sped as fast as she could, parked her car, and snuck past the police barricade to get to her house, but it was too late. The entire structure and its contents were destroyed, including her only copy of the 156-page manuscript that she'd been working on for two years. She was writing a new novel, to be called The Fourth Book of Peace. The title refers to three legendary precursors, all lost, perhaps burned in one of China's great library fires, she speculates. "I was trying to imagine what might have been in those books--the tactics of peace. And my book of peace got burned also. So I was thinking, You're really on to something here," says Kingston, sitting now in a living-room patch of sunshine that makes her white hair radiate with brightness.

In an effort to regain her lost material, she let herself be hypnotized by a former student, who initially proposed having her visualize her computer screen in order to recapture the missing text verbatim. That approach sounded too static to Kingston. Instead, she visualized herself collecting a vial of special water that she would in turn sprinkle on her papers and pencils and even (don't try this at home) her computer. "Wherever I put the water, it was wet, golden, and shiny, and then I called for my characters that had burned in the other book, and they all appeared."

In her trance state, Kingston held a conference with this cast of characters, who agreed to come to her aid in the event that she became stuck or lost. "So whenever I need help on this writing, I can have all those characters appear and I can ask them questions and then they can tell me what I need to write," she says, breaking into a pleasant chuckle meant, presumably, to acknowledge the balminess of this method.

"I found out I need to write in community," she continues. "So I've gathered people. Real people and imaginary people, and we all write together." The first sentence of her new book is, in fact, donated by a friend and reads: "If a woman is to write a book of peace, it is given her to know devastation."

"I have other sentences from other friends," says Kingston. "After the fire, wherever I went on speaking tours, I asked the audience to give me titles, and to give me research. And I asked them if they have any information on three lost books of peace." One fan even donated her old computer to Kingston because it was the same kind as the machine that burned.